GSMTASKSI EDU RAHVUSVAHELISEL TURUL JÄTKUB!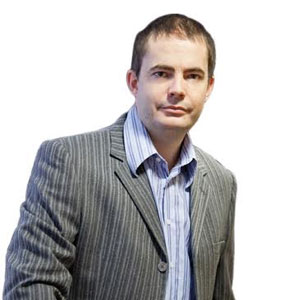 With businesses growing bigger and spreading wider, the classic pen and paper field management routine may have become obsolete. Managing the field manually is a needless waste of the company's resources, standing in the way of its overall productivity. The technologies for computing the field service tasks have taken a considerable step forward, and now is a perfect time for replacing the old-fashioned laborious methods for a more cost-effective software-based solution. GSMtasks provides an ultimate solution for all field and fleet management troubles to greatly enhance effective communication with the crew on the field while decreasing the costs of operations. GSMtasks is a web based service that offers easy to use functionalities and enables organizations to quickly start using the solution on a user based monthly pricing model.
Hans Alter, GSMtasks' Marketing Manager, defines the solution's main agenda in the following terms: "GSMtasks' goal is to deliver the solution for companies' exact needs by programming custom made solutions if necessary, or integrating with existing billing or CRM systems globally. The custom programming services are tailored towards the specific everyday needs of our customers."
GSMtasks comes packed with productivity increasing features that efficiently manage and analyze the mobile workforce. Numbered among them are complete task analytics, knowing where a company's workers are at all times, and sending work orders online. Additional features include optimizing work schedules, notifying the customers of the workers' arrival, speeding up the invoicing cycles, and saving on time and fuel by optimizing drivers' routes. With GSMtasks, employees can work with less paperwork, while drivers can keep their day more organized through optimal routes that reduce the driving time. All these combined, ultimately, have a dramatic effect in terms of work efficiency and the overall decrease in operational costs.
The fleet management add-on can only mean more money saved for our customers
Hans Alter emphasizes the solution's completeness of service, saying, "With over a decade of experience in fleet and service management solutions, right from startups to large organizations all round the world, we have a unique opportunity to offer both the solutions to customers. The fleet management add-on can only mean more money saved for our customers," adds Alter.
One instance where GSMtasks proved to be an extremely useful tool is its implementation at Securitas, a very successful security company that runs and optimizes their systems using the GSMtasks solution. Not only have the company's installation systems vastly improved their efficiency, but GSMtasks customized offerings have also made the maintenance work much more secure. Another instance comes from OTIS, an equally leading elevator manufacturer. Their service management was completely reliant on paper work. Turning digital, OTIS has greatly enhanced their customer service. For instance, GSMtasks has made it possible for a person who has called for help while being stuck in the elevator to receive a reassuring SMS and view online the maintenance personnel fixing the problem.
"I have this adrenaline feeling every time we develop new innovative solutions," says Hans Alter. About the solution's future goals, GSMtasks' focus rests on developing their software by both improving its functionality, and adding new features to the mix. Just as with the future, GSMtasks is excited about and rooted in the present moment. In Alter's words: "We always think and plan together with our customers about the business model they have and how we can make it more effective and bring in cost-effectiveness at the end for the customer."
Viide artiklile:
http://field-service.cioreview.com/vendor/2017/gsmtasks